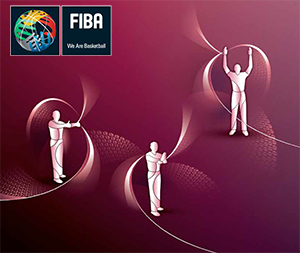 Video FA1744 – Game Disqualification Pubblicato il 16 mar 2017

This game clip has been published for educational purpose only.
014 FIBA Basketball World Cup
Game: Serbia 73 vs. Spain 89
Fourth Period
2:48 – A technical foul called against coach Team White.

0:52 – An offensive foul called against RED-10.
After the foul, technical fouls are called against Coach team WHITE and Coach team RED for behavior towards each other.
The game is resumed with a throw-in to team White.
FIBA Rules 2014 – Game Disqualification
36.3.4. A coach shall be disqualified for the remainder of the game when:
• He is charged with 2 technical fouls ('C') as a result of his personal unsportsmanlike behaviour.
38.2.2. Whenever the offender is disqualified according to the respective articles of these rules, he shall go to and remain in his team's dressing room for the duration of the game or, if he so chooses, he shall leave the building.


---