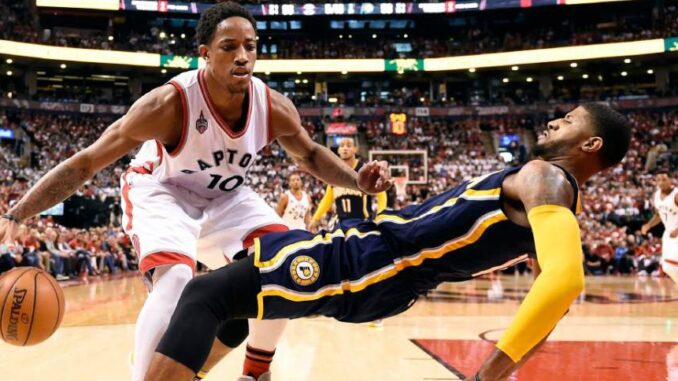 FA1771 – Offensive Foul Pubblicato il 09 apr 2017
This game clip has been published for educational purpose only.

On this play, Blue-9 commits an offensive foul against White-6.
Blue-9 drives to the basket. White-6 obtains a legal guarding position in the path of the Blue-9 before contact is made. The contact is initiated by the moving offensive player (Blue-9). Blue-9 uses his arm to push White-6 in order to create space for his shot.
An offensive foul must be called against Blue-9.

---